Here's a different drone story.
There have been a few examples of drone light shows, and a number of intrepid souls do drone light painting. Some spectacular failures have occurred though –  as well as successes. For example, at the Perth Skyshow, where drones were used instead of fireworks, a large number of drones failed and ended up in the briny, costing the display company hundreds of thousands apparently.
The highly-anticipated City Of Light Christmas drone show didn't go exactly as planned last night…

Multiple drones began malfunctioning and falling from the sky throughout, crashing into the Swan River below as crowds watched on. #9News pic.twitter.com/oThMMvUEYf

— 9News Perth (@9NewsPerth) November 21, 2022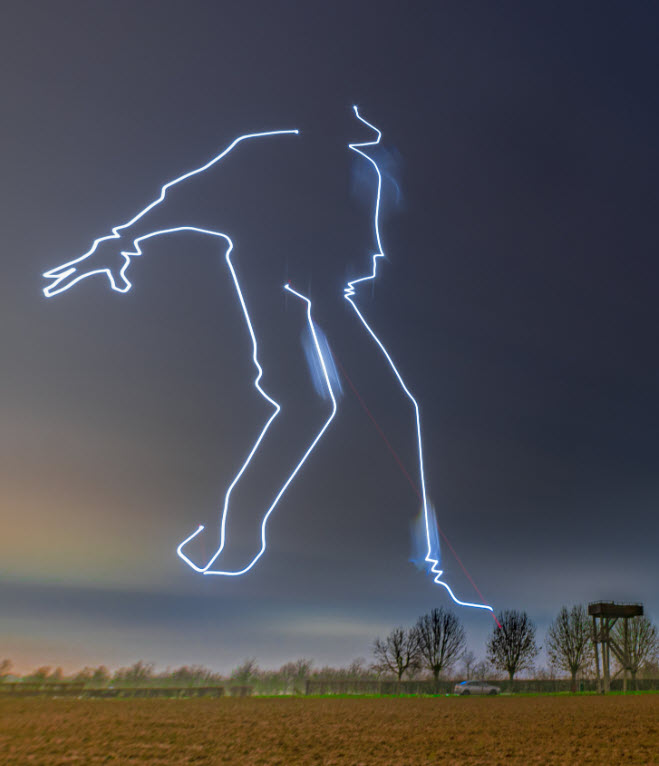 Then there is this example of some light painting an image of Michael Jackson which, whilst not complete, does show the potential of medium.
But theexample from China (where else) at top, set a bunch of drones in a pattern that created a QR code in the sky. If you scanned it, it allowed you to download a video game.
How cool is that? (And how long before the OOH (Out of House – ie Billboard etc) companies cotton on to is at an advertising medium here in Australia?