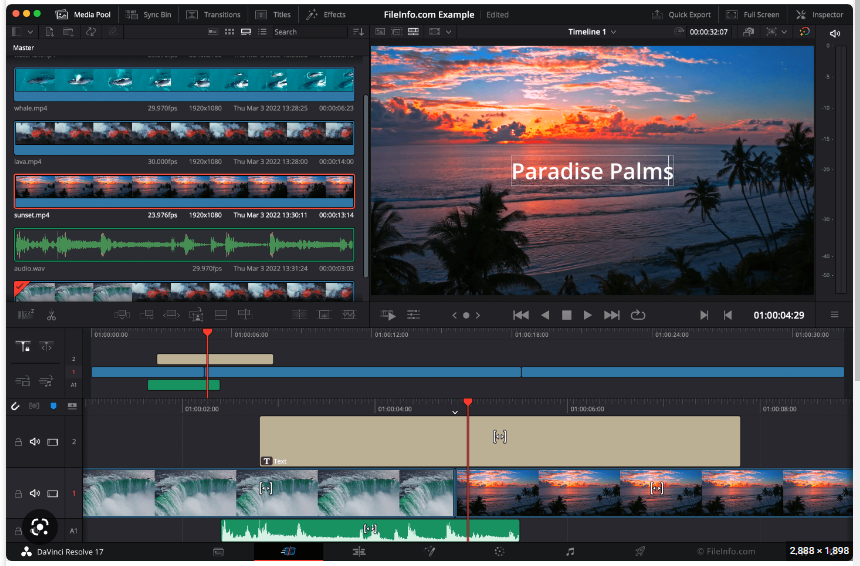 Dedicated Video Editing Programs
There are many non-linear editing (NLE) programs available for both Mac and Windows as well as LINUX. If you have no idea what "non-linear" means, it is simply that you don't have to start at the beginning and go sequentially through your footage until you reach the end. If you want to replace something in the middle, go for it!

Popular NLEs include iMovie, Adobe Premiere Pro, Corel Video Studio, Vegas Pro, Hitfilm Xpress and DaVinci Resolve. Each has its own strengths and weaknesses and here we'll try and identify these so you can make an informed choice.

But the way an NLE operates - the workflow - is also a personal preference, so if you are new to this, download the trial versions and have a play!